Product Shipping Comments
Magento Version: Magento 2.x.x.
Add shipping comments on the configurable product pages
Add shipping comments to simples that belongs to configurable product
Custom messages
$99.00
In stock
SKU
product_shipping_comments
X
When people look for a product online, they usually find the same product info everywhere. Same descriptions can't give them any useful information and make the shopping experience frustrating. Moreover, they may think that these brands don't care about customers. As a result, it leads to cart abandonment and customers who will never return to a website.
Product Shipping Comment module for Magento 2 allows merchants to add shipping comments to product pages that fasten customers' decision-making. For example, you can notify customers that products with certain attributes have a faster delivery or free shipping. To set a shipping comment, you need to choose a product's SKU and set a message for it to be shown on the front-end.
Manual 
1.Go to Stores > Configuration > Magenmagic Extensions > Product Message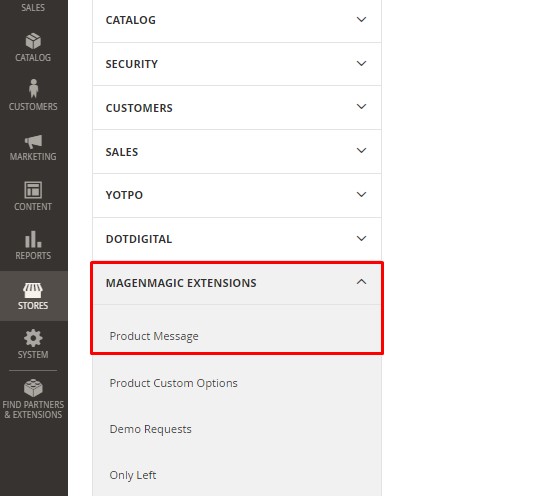 2.Enable the extension 
3.Set the Compare field to Is equal to the value 
4.Select SKU in the Attribute drop-down 
5.In the Rule section, fill in the product's SKU and message of the shipping comment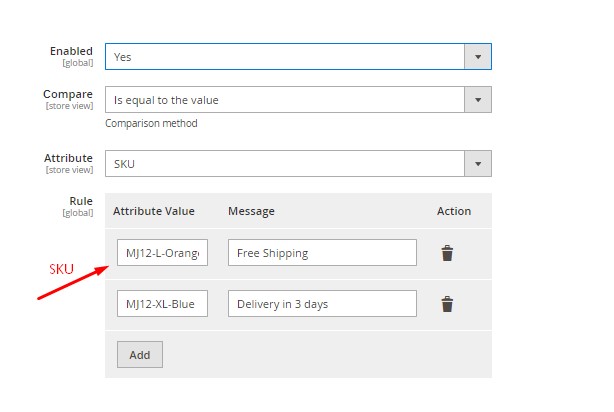 The extension works only with configurable products. 
If you want to apply a shipping comment for all product variations set the main SKU as an attribute value:

If you want to apply a shipping comment for a particular product variation, set the SKU of this variation as an attribute value:

Product Shipping Comments on the front end: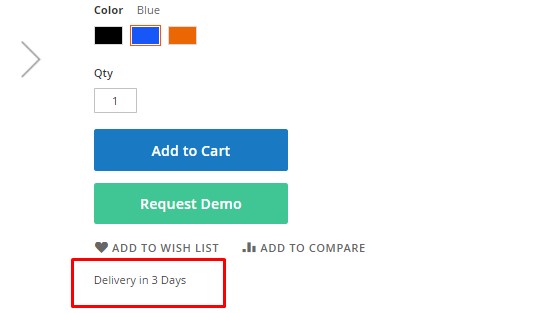 Help and Support
Contact us to get a demo.
Feel free to contact us for help to [email protected]
More Information

| | |
| --- | --- |
| versions | Magento 2.x.x. |
| ask about | text_ask_about_tab |
| most_downloaded | No |
Manual