Media Manager
Magento Version: Magento 2.3 and higher
Manage all the media through an admin menu item, Content > Media Manager;
Get static links of your media in the admin area; 
Insert the downloaded images to the CMS pages
X
Media Manager extension provides an easy way to manage and download media in Magento 2 admin panel. The solution allows users to upload/manage media files and get their static links for all store views from the admin panel. For example, you can insert these static links into mailing lists directly from the admin panel without going to the front-end to get them. Moreover, it reduces time on editing CMS pages as you can download a batch of media files to a folder and use them while creating a new page.
Manual
1. After the installation, you get a new menu item Media Manager in the Content section.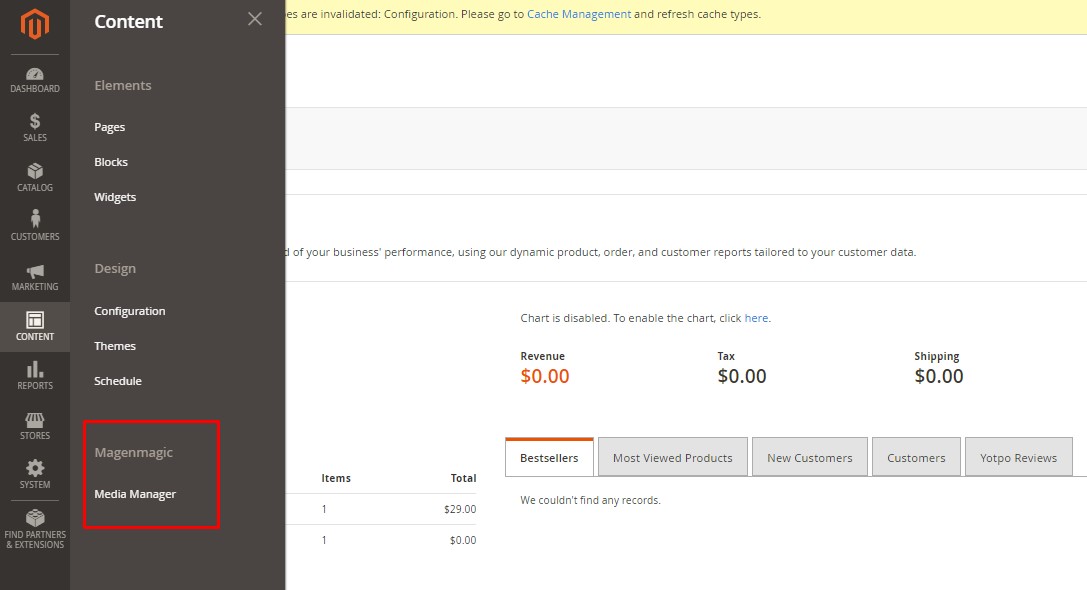 2. In the Media Manager section, you will see the existing folders with your media. Here, you can add new folders, delete the old ones, and upload media files (JPG, PNG only). Every media file has a static link you can copy and use for your newsletters.    
If you want to use the downloaded media while creating/editing CMS pages, press the Insert/Edit Image button in the content section and choose the needed file.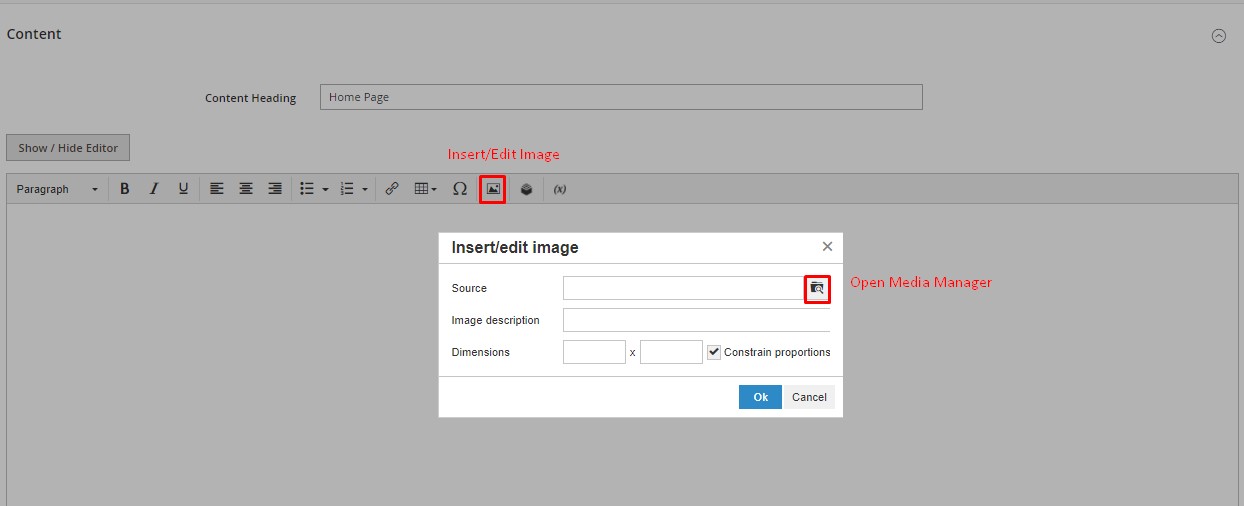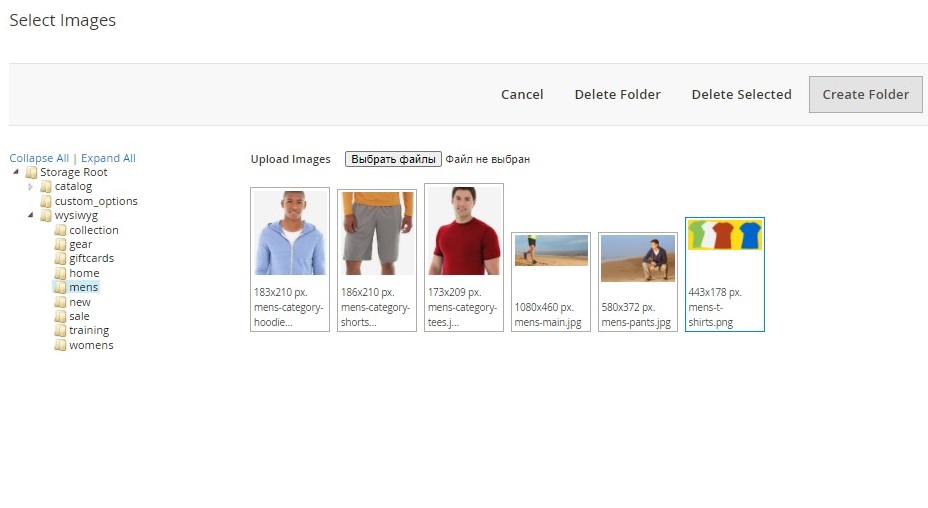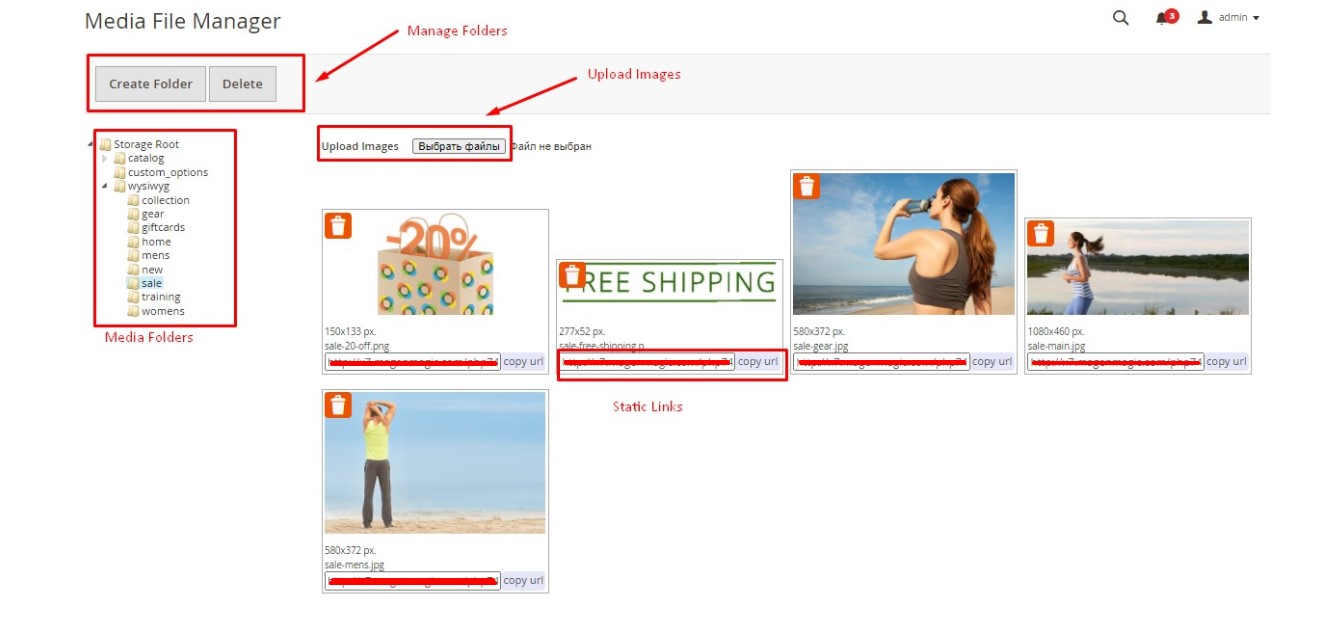 Help and Support
Contact us to get a demo.
Feel free to contact us for help to [email protected]
More Information

| | |
| --- | --- |
| versions | Magento 2.3 and higher |
| ask about | text_ask_about_tab |
| most_downloaded | No |
Manual