Add Order Comment
Magento Version: Magento 2.2 and higher
Create custom rules and conditions for comment placement;
Combine created rules and conditions;
Disable/enable your rules;
Mass delete your rules.
X
Video Manual
Add Order Comment extension adds comments to orders, reminding store admins that ordered products have special conditions. Products may have an exclusive promo, shipping, and other conditions. Managers can't keep in mind all the details, and auto comments will help them to save more time and make order processing faster and smoother.

For example, brand X provides gifts for customers. In the admin panel, a store manager can create a rule that all orders that contain products of the brand X should have a comment Add a gift from the brand X. Store admins can create an unlimited number of rules and combine them.
Manual
1. Go to Stores > Configuration > MagenMagic > Add Order Comments > Enable Module
2. After the installation, you'll see a new tab Order Comments in the Marketing section. Go to Order Comments > Add New Rule.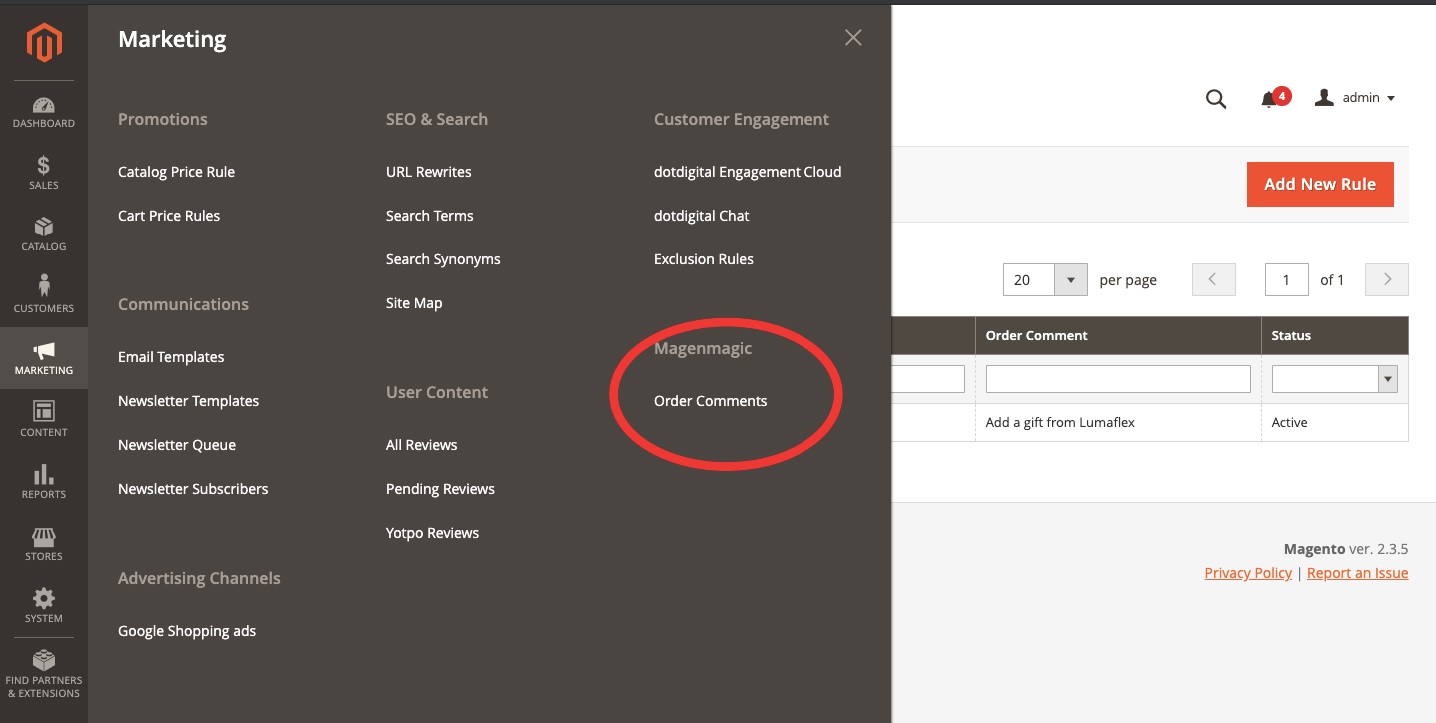 3. Set the required fields marked by ⚹:
Rule Name
Description (optional)
Order Comment
Conditions (the most important data to add, the module will remind you to do it if you forget about it)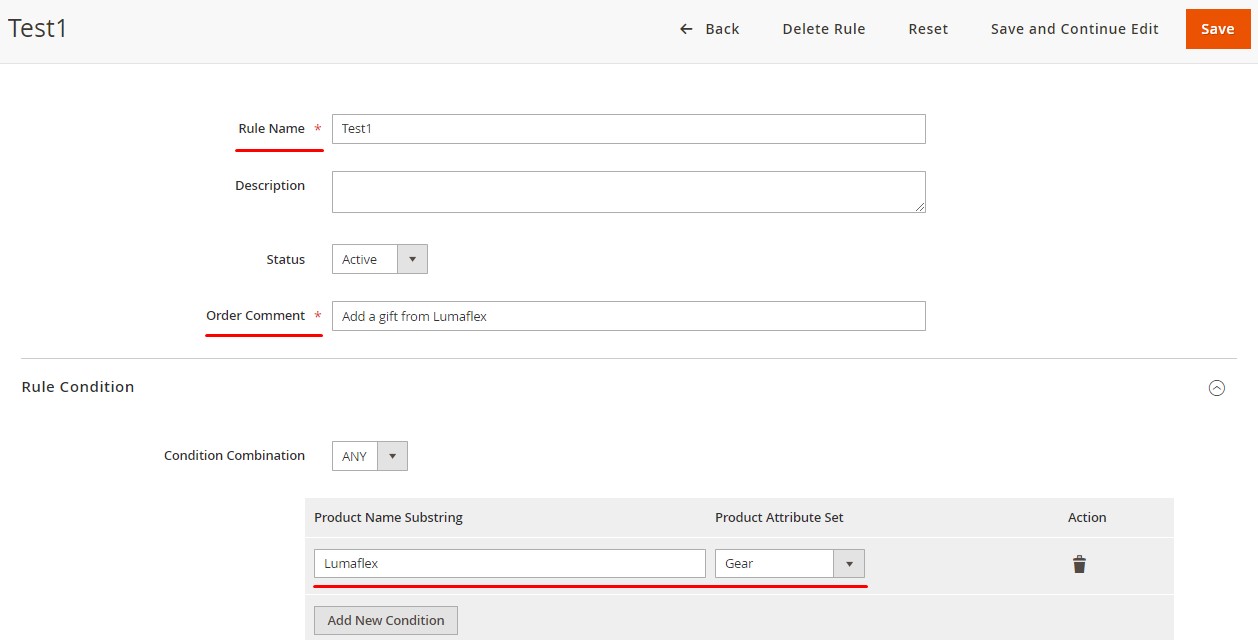 4. Submit a test order with the product matching the rule.
5. Check the section under Order Total
Help and Support
Contact us to get a demo.
Feel free to contact us for help to [email protected]
More Information

| | |
| --- | --- |
| versions | Magento 2.2 and higher |
| Start count downdoaded | 13 |
| ask about | If you would like to ask any questions, quotations, or support for Social Locker - please, don't hesitate - drop us a line! |
| most_downloaded | Yes |
Manual